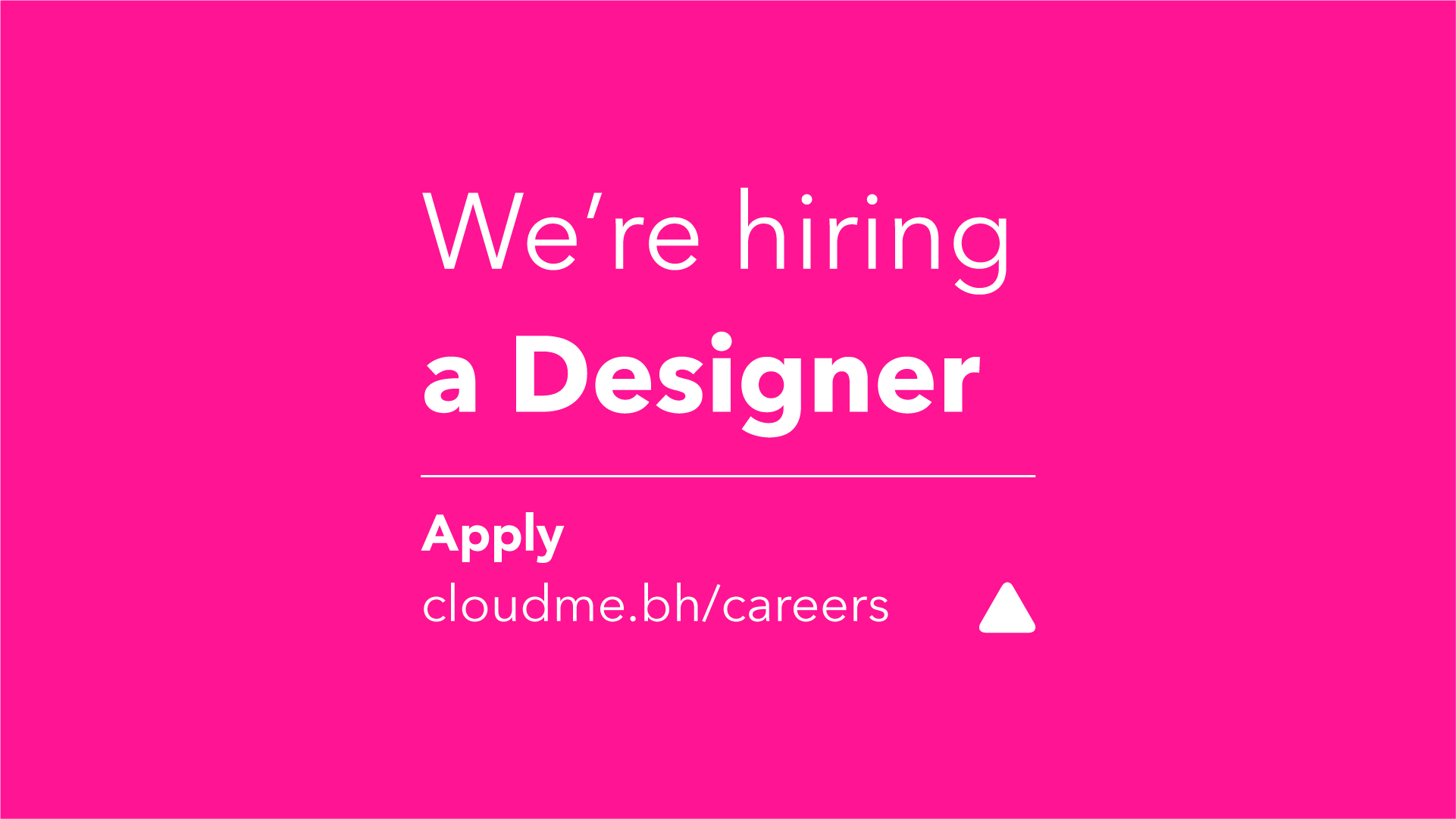 Job Description
Cloudme is a leading digital agency and service provider in Bahrain since 1995. We're looking for a creative director a master in design strategy, a creative thinker, a leader, and a passion to be different.
What we look for:
The designer is responsible for creating awesome designs and developing professional digital marketing material. Prepare print-ready artwork for printed marketing material. Create original graphics, infographics, and designs according to brand guidelines. Flexibility, adaptability, and the ability to learn quickly in various technical and creative environments, while delivering high standards and original concept work are key attributes for this role.
An undergraduate (BA/BS) preferably in creative, design, advertising, or related field.
At least 2 Years of design experience at least some in an agency environment.
Conceptual, creative, and original thinking.
Direct client interaction experience with the ability to build relationships, understand client vision/direction, and present designs and concepts.
Indirect client interaction through design briefs.
A broad portfolio of work covering digital and print.
Great attitude and aptitude for work.
Work as a team member, mentor, help, and ability to learn and push self forward.
Maintain a polished, organized, and updated design work.
Expert knowledge working with Adobe Creative Suite.
Strong communication skills.
Familiar with new technologies, platforms, and digital channels and is able to recommend or manage.
Work individually or as part of a team.
Performing detailed research before creating realistic models.
Ability to create animations and video editing.