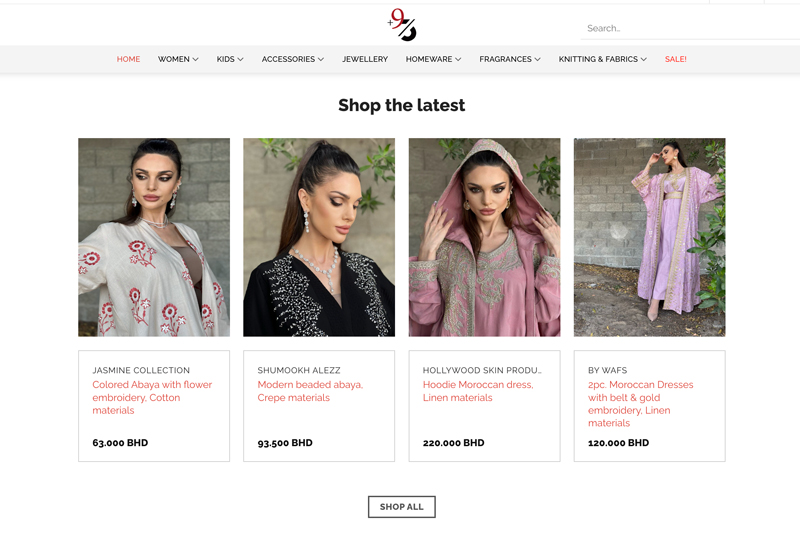 Overview 
Mayasem Communication, a consultancy provider specialised in communication strategy plans, specific agenda campaigns, media relations and training, engaged Cloudme Digital Agency to design and develop Plus 973 online store.  
The aims of the project is to leverage Cloudme's expertise to establish and online eCommerce store to to create eCommerce digital sales channel and enhance Plus 973 customer experience.
Solution  
With our expertise in digital marketing and eCommerce solutions, we designed, developed and launched Plus 973 eCommerce website with user friendly design for he best user experience.
About Plus 973
Plus 973 Artisanat is a non-profit initiative undertaken by Tamkeen and the Ministry of Labour and Social Development in the Kingdom of Bahrain, in association with Mayasem Communications. It aims to foster Bahraini creativity and entrepreneurship by providing a platform for local artisans and craftsmen to showcase their talents. The initiative seeks to promote economic growth and empower Bahraini talents. For more information, visit
live website