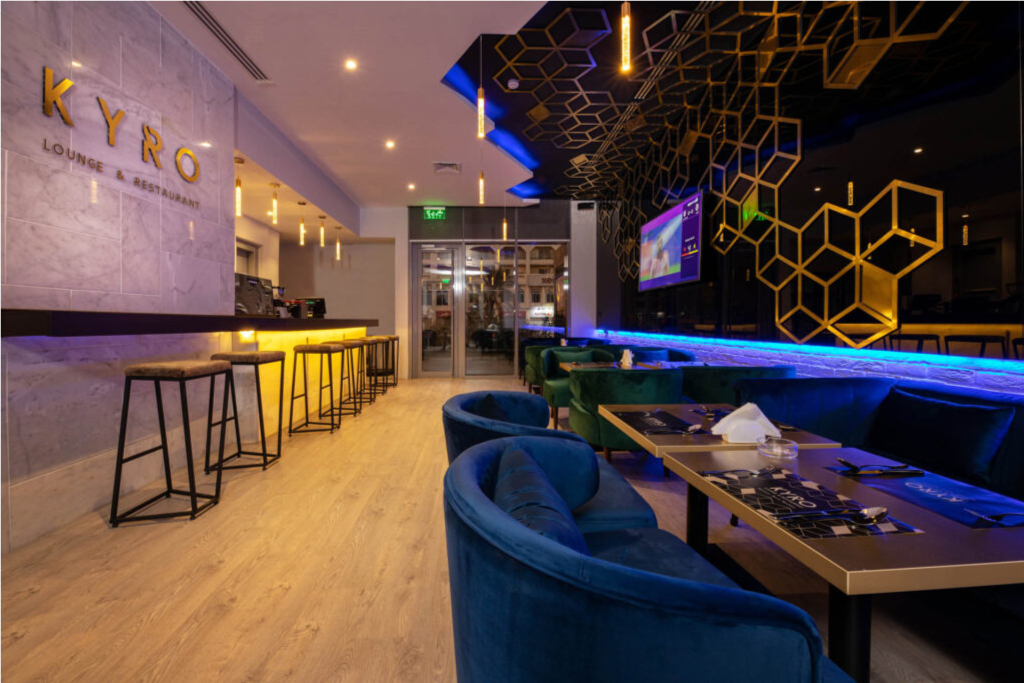 Overview
Kyro Lounge & Restaurant approached Cloudme to help them convert the menu in to a digital menu easily available to their customers by scanning QR codes printed on the table. Having to launch during the pandemic of COVID-19, social distancing and a contact-less approach had to be adapted and Cloudme ensured to design a menu system that is easy to update by the client. Cloudme also designed and developed the website for Kyro Lounge & Restaurant ensuring to capture the physical ambience and atmosphere digitally through nice looking images and making sure to follow the brand colors which adds weight and brings out the identity of the place.
About Kyro Lounge and Restaurant
Kyro Lounge & Restaurant has launched in 2020 at Block 338 Adliya, Bahrain. It is a laid back, ambient lounge serving premium shisha molasses with special flavors in designer shisha's. The restaurant offers a fusion cuisine with a Michelin-inspired dishes complemented with a hip bar serving fabulous cocktail and mocktail beverages. Having all this under one roof it is promised to give a unique and memorable experience.
Project Website